Alex Rider season 3: Back in August 2022, it was announced that a third season of the thrilling Alex Rider spy series was in the works. Now, fans can rejoice, as production of the season has officially begun in both the United Kingdom and Malta. As always, viewers can expect plenty of tension and action to accompany the compelling plot.
Those not familiar with Alex Rider, a teenage secret agent featured in Anthony Horowitz's book series, will find him brought to life on television. MI6, Britain's intelligence service, recruits Alex to undertake missions fraught with danger, propelling him around the world.
For its third season, the series will take its plot from Horowitz's novel, Scorpia. It will show Alex facing the dangerous challenge of exposing Scorpia, an enigmatic criminal group that has become his sworn adversary. Undeterred, Alex is set on eliminating Scorpia's presence for good.
As the season progresses, Alex finds his mission to be a personal one. Not only is he forced to face his own fears, but he must grapple with the effects of past operations. Will he be able to prevail against the might of Scorpia or will his adversary prove to be too formidable?
Audiences eagerly anticipate the cast of Season 3 of the Alex Rider series, as the talent of its actors has long been admired in bringing the characters to life. This time around, familiar actors will return, along with exciting newcomers to the series.
The Alex Rider series has always been renowned for its talented cast, and the third season promises to keep the tradition alive. Along with familiar favorites, the show will introduce several new and thrilling actors.
Otto Farrant will once again take on the titular role of Alex Rider, and fans can expect to see some familiar faces from the previous seasons, including Ronke Adekoluejo as Jack Starbright and Brenock O'Connor as Tom Harris.
There will also be some exciting new additions to the cast, including stars from The Bridge, The Crown, and Bridgerton. Fans can look forward to seeing Marthe Keller, Tobias Menzies, and Golda Rosheuvel in the upcoming season.
Marthe Keller is celebrated for her achievements in French cinema and has been cast as Frau Grief – a powerful, unpredictable figure with a past related to Scorpia. Tobias Menzies, star of hit series like Outlander and Game of Thrones, will star as Max Grief, a former MI6 operative who shares a complicated history with Alex.
Finally, Golda Rosheuvel, who recently starred in Bridgerton, will be playing the role of Eva Stellenbosch, a member of Scorpia who is determined to take down Alex at any cost.
When will season 3 of Alex Rider be released?
The fervor among admirers of the hit teenage spy show, Alex Rider, has been steadily building as they await news regarding the launch of season 3. Unfortunately, a precise premiere date is yet to be made public.
The newest season of the show arrived in December 2021, marking the longest period since viewers had seen Alex Rider on their screens. The delayed release of the season is partially due to the effects of the COVID-19 pandemic.
However, there is good news for fans. Reports indicate that season 3 is currently in production in the UK and Malta. Last month, there were sightings of the Amazon Freevee crew filming in Gloucester city center, which adds to the excitement of the new season.
Despite the lack of an official release date, Alex Rider's fervent supporters have their sights set on late 2021 or early 2024 for the new season's launch. Production has been going swimmingly, leaving the air thick with anticipation. Until the next season graces us with its presence, fans of the series can continue to hope for a thrill-filled return of the beloved character.
Cast members of Alex Rider season 3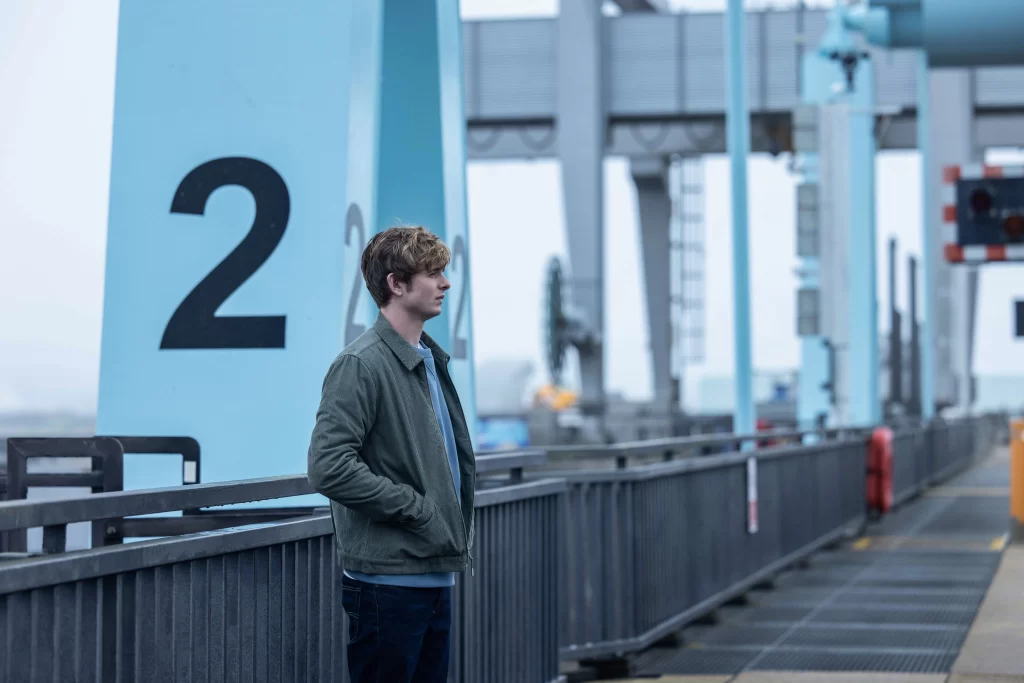 The Alex Rider fan base can rejoice, for it has been officially declared that the smash-hit TV series is set to launch its third season. The show, derived from Anthony Horowitz's immensely popular books, has earned both public and critical acclaim. Moreover, the lead character of Alex Rider will continue to be portrayed by Otto Farrant in the upcoming season.
But that's not all – the third season will also see the return of other beloved cast members, including Stephen Dillane as Alan Blunt, Vicky McClure as Mrs. Jones, Brenock O'Connor as Tom Harris, Ronkẹ Adékọluẹ́jọ́ as Jack Starbright, and Marli Siu as Kyra Vashenko-Chao.
In addition to the returning cast, the third season will introduce some exciting new characters, played by an impressive array of actors. Sofia Helin will star as Julia Rothman, a wealthy widow who is secretly a highly skilled agent with Scorpia. Shelley Conn will play Laura Kellner, a ruthless politician who challenges the authority of the Department of Special Operations. Kevin McNally will star as Max Grendel, a senior counsel for Scorpia with a deceptively kind demeanor, while Jason Wong will play Nile, a dangerous Scorpia assassin who is fiercely loyal to Rothman.
Alex Rider's followers can anticipate much with the third season, given its exceptional ensemble of actors and the fresh faces it brings.
The Plot: What We Know So Far About Alex Rider Season 3
Alex Rider is back, and fans are eagerly anticipating the upcoming release of season 3. After two highly successful seasons, this teenage spy is ready to take on new challenges and obstacles in a world of espionage and danger. Although details about the plot are not yet revealed, there is much to anticipate from the upcoming season 3 of Alex Rider.
We've already gained some insight into the plot of season 3 of Alex Rider. This installment will follow the story outlined in the third novel of the series, "Skeleton Key," where Alex is tasked with looking into a billionaire's shady schemes on a Caribbean island. In his journey, he'll cross paths with an environmentally conscious collective fighting to put an end to the mogul's destructive plans.
Season 3 of the TV series will bring back beloved characters, while also introducing some new faces, thus providing viewers with both the familiar and fresh aspects of the novel, "Skeleton Key". It remains unknown how closely the show will mimic the book, but viewers can rest assured knowing their favorite characters and storylines will remain present.
Fans are beyond thrilled with the comeback of Brenock O'Connor as Tom Harris, Alex's closest friend, who made a major impression in the initial two seasons. It's been established that long-term cast members Vicky McClure, Stephen Dillane, and Andrew Buchan will all be returning for the third season, making for excellent news to those who have grown to adore these characters.
Alex Rider's season 3 is shrouded in mystery, but based on the first two seasons, viewers can anticipate exhilarating action, nerve-racking suspense, and intense drama. Moreover, viewers will be impressed by Alex's remarkable spy techniques as he fights perilous missions and formidable opponents.
What makes Alex Rider stand out amongst other spy dramas is its concentration on character advancement and passionate storytelling. Despite the fact that adventure and suspense are key pulls for viewers, the series also shines in investigating the private lives and associations of its characters. From Alex's convoluted family associations to the increasing bond between him and Tom, there's plenty of depth to Alex Rider's season 3 in terms of character development.
With plenty to anticipate for Alex Rider season 3, it's sure to be an incredible experience for all fans, old and new. The enthralling action, gripping narratives, and heartfelt character development of the previous seasons will no doubt be reflected in this new installment. Expect to be taken on a wild ride with Alex Rider in season 3!
The Cast: Who's Returning and Who's New in Season 3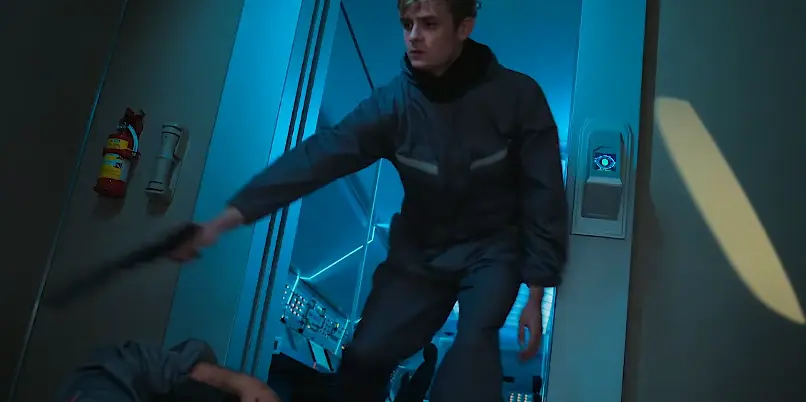 With its third season quickly approaching, the "Alex Rider" fan base is in anticipation to discover which members of the original cast will reprise their roles and who will be welcomed as the newest additions to the hit spy-thriller.
The talented Otto Farrant is set to star as the titular character Alex Rider in the upcoming season. Praised for his remarkable portrayal of the teenage spy, fans are highly anticipating Farrant's return to the role.
Since the beginning of the show, Brenock O'Connor has been featured as Tom Harris, Alex's devoted best friend. O'Connor's relatable portrayal of Tom has gained a lot of admiration from the show's viewers.
Filming Locations: A Look at the Stunning Backdrops of Alex Rider Season 3
The talented cast is not the only thing viewers can look forward to in the upcoming third season; stunning locations and thrilling action scenes are also in store. Filming will take place across the UK and Malta, with stunning scenery and pulse-pounding sequences sure to delight viewers.
Audiences are eagerly awaiting the release of Alex Rider Season 3, as the new storyline and stellar cast are bound to make this season one of the most memorable of the series. Incredible locations will be explored as Alex continues on his quest to conquer Scorpia! Make sure to mark your calendars and join Alex on his mission!
What can we expect from the storyline of Alex Rider Season 3?
As of now, there is no official announcement regarding the storyline of Alex Rider Season 3. However, the previous seasons have followed the novels' storyline closely, so we can expect the same for the upcoming season. The third book in the series, Skeleton Key, could be a possible storyline for the third season.
What is the latest news on Alex Rider Season 3?
Production of Alex Rider Season 3 has kicked off, as revealed by Guy Burt, the executive producer, in a recent interview. He noted that the team was excited to delve into fresh characters and narratives in the forthcoming season.
What are the fan expectations for Alex Rider Season 3?
Alex Rider's fanbase is eager for the arrival of the third season and has high expectations of its action, suspense, and drama. Furthermore, they look forward to observing the growth of the main character and his friends. Everyone's anticipatory attitude has made them impatiently wait for the official reveal of the premiere date so that the countdown can begin.
Has a trailer been released for season 3 of Alex Rider?
Great news for fans of the hit spy-thriller series, Alex Rider season 3 is officially in production! As we anticipate the release of the upcoming season, we can remind ourselves of the captivating journey of season 2.
As we anxiously anticipate a trailer drop, there's never been a better time to catch up on all the action-packed episodes of Alex Rider. Seasons 1 and 2 are available to stream for free now on Amazon Freevee, so you can relive all the excitement from the comfort of your own home.
If you want to stay updated on all things Alex Rider, we've got you covered with our Drama content, as well as TV and Streaming Guides. Get access to even more special content by subscribing to Radio Times magazine; 12 issues for a pound and sent directly to you.
For an insider's perspective on your favorite shows and stars, don't miss the Radio Times View From My Sofa podcast. Stay tuned for more updates on Alex Rider season 3 and get ready for another adrenaline-fueled season of the action-packed series.
RELATED: Prison School Season 2 Update – All the Latest Info!
Frequently Asked Questions (FAQs) about Alex Rider Season 3
When is Alex Rider season 3 coming out?
The release date for Alex Rider season 3 has not yet been announced by the production company.
Will there be a season 3 of Alex Rider?
Yes, the production company has officially confirmed that there will be a season 3 of Alex Rider.
What platform will Alex Rider season 3 be available on?
The third season of Alex Rider will be available to stream exclusively on Amazon Prime Video.
Who will be in the cast of Alex Rider's season 3?
The official cast for season 3 of Alex Rider has not been announced yet.
Will the third season of Alex Rider follow the storyline of the books?
It is currently unknown if the third season of Alex Rider will follow the storyline of the books or if it will diverge.
How many episodes will be in Alex Rider season 3?
The exact amount of installments for the third season of Alex Rider remains unconfirmed.
Is there a trailer for Alex Rider season 3?
No, there is currently no trailer for the third season of Alex Rider.
Will the same production team be working on season 3 of Alex Rider?
Yes, the same production team from the previous seasons will be working on the third season of Alex Rider.
Will there be any new characters in season 3 of Alex Rider?
Whether any new characters will be introduced in the upcoming season of Alex Rider remains uncertain.
Can I watch Alex Rider's season 3 without watching the previous seasons?
It is recommended that you watch the previous seasons of Alex Rider to fully understand the story and characters.RELATED: