As a photography enthusiast, you know the importance of good lighting in capturing stunning shots. However, sometimes natural lighting just isn't enough to get the job done. That's where detachable camera flashes come in. In this post, we'll be exploring the top 10 detachable camera flashes of 2023 and how they can elevate your photography game.
Countless varieties of detachable camera flashes are out there for consumers to purchase, but not all of them offer the same features. Our list has been curated with thoughtfulness to performance, compatibility, and budget in mind.
One of the best flashes on our list is the Canon Speedlite 470EX-AI. This flash boasts an artificial intelligence bounce function that automatically determines the optimal angle and direction of the flash for your shot. This makes it incredibly easy to get the perfect lighting without any guesswork. Additionally, it has a powerful guide number of 47 and is compatible with Canon's E-TTL II system, making it a versatile option for any photographer using a Canon camera.
Factors to Consider When Choosing a Detachable Camera Flash
In photography, illumination is critical for success. Even the finest camera and lens combination may prove fruitless if the lighting is insufficient. Detachable camera flashes offer an ideal solution to this issue, allowing photographers to provide adequate lighting to their shots. Furthermore, these convenient devices possess numerous functions and features that one can choose from. To help you select the best flash, this article will discuss some factors you should take into account.
Prior to the acquisition, a critical factor to consider when selecting a detachable camera flash is its compatibility with your device. Incompatibility may result in faulty performance or damage to your camera, so it is imperative to ensure the flash is compatible with your camera before making a purchase.
To assess the capacity of a detachable camera flash, Guide Numbers are used. A greater Guide Number implies that the flash is more powerful. When selecting the power of your flash, think of the kind of photography you plan to do and the lighting circumstances in which you will be operating. For instance, if you are going to be photographing outside, then a flash with a greater Guide Number may be necessary.
Many camera flashes come equipped with advanced capabilities to improve their versatility. Features such as adjustable zoom functions and diffusers/reflectors can allow users to manipulate the light for multiple effects. Think about the unique applications for each flash, as this will make them even more effective for various settings.
When selecting a detachable camera flash, the size and weight are factors to consider carefully, especially if you are likely to be taking it on trips. Though smaller and lighter flashes may be easier to transport, they can have less power or features than larger ones. Be sure to consider your photographic requirements and personal preferences when deciding which size and weight are best for you.
Top 10 Detachable Camera Flashes of 2023: A Comprehensive Review
For professional photographers, the Canon Speedlite 470EX-AI offers exceptional performance. Boasting a powerful output with a guide number of 197 feet at ISO 100, this detachable camera flash is the perfect choice for shooting outdoors or in areas that require higher levels of illumination.
With an impressive 3.3-second recharge time at full power, the Canon Speedlite 470EX-AI delivers outstanding speed and dependability. Furthermore, the output of this flash is specifically crafted to be steady, thus enabling the assurance that each of your photographs is correctly exposed.
Versatile and convenient, the Canon Speedlite 470EX-AI provides the ability to modify the angle and direction of the light via a zoom function. To enhance the output, a built-in diffuser and bounce card are included for the production of different lighting effects. It is suitable for many Canon cameras and can be regulated remotely with the use of either a Canon camera or the ST-E3-RT Speedlite Transmitter.
The Nikon SB-5000 is the apex of flashes, equipped with cutting-edge wireless illumination functions. With its radio-controlled setup, it is capable of connecting with other compatible units without being in the same visual plane. This offers photographers greater versatility and the possibility of setting the flash in out-of-the-way areas.
The SB-5000 features a high-power flash output, an array of innovative features such as high-speed sync, and an in-built thermal safeguard. It's ergonomically designed for portability and convenience, perfect for the busy photographer on the go.
Professional photographers will be drawn to the Nikon SB-5000 for its remarkable lighting, superior wireless capabilities, cutting-edge features, consistent performance, and strong build quality. This essential tool will elevate their photography.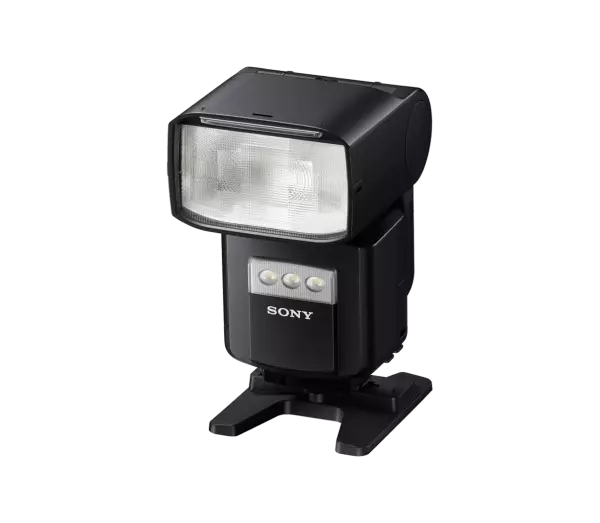 The Sony HVL-F60RM is a high-quality flash that offers exceptional speed and reliability. With its high-speed continuous shooting and fast recharge capabilities, this flash is ideal for professional photographers who require fast and accurate lighting in their work.
The HVL-F60RM features a powerful guide number of 60, ensuring that your subjects are well-lit even in low-light conditions. Additionally, this flash offers wireless control and remote shooting, allowing photographers to easily control and adjust the lighting in their shots from a distance. The Sony HVL-F60RM is a superior choice for photographers who require the utmost quality from their equipment due to its exceptional features and remarkable performance.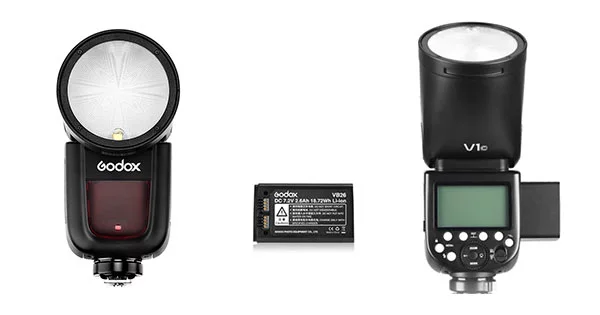 The Godox V1 is an excellent option for photographers who want to achieve soft and natural lighting. Its round head design provides a more uniform light distribution, resulting in softer and more natural-looking images.
With its high-speed sync mode, the V1 is an excellent camera for capturing dynamic shots and quickly-moving subjects. Plus, the included rechargeable lithium-ion battery supplies dependable power and prevents the need for consistent battery changes.
Overall, the Godox V1 is a versatile and reliable lighting option for photographers who want to achieve soft and natural-looking images. Its round head design, high-speed sync mode, and rechargeable battery make it a top choice for both amateur and professional photographers alike.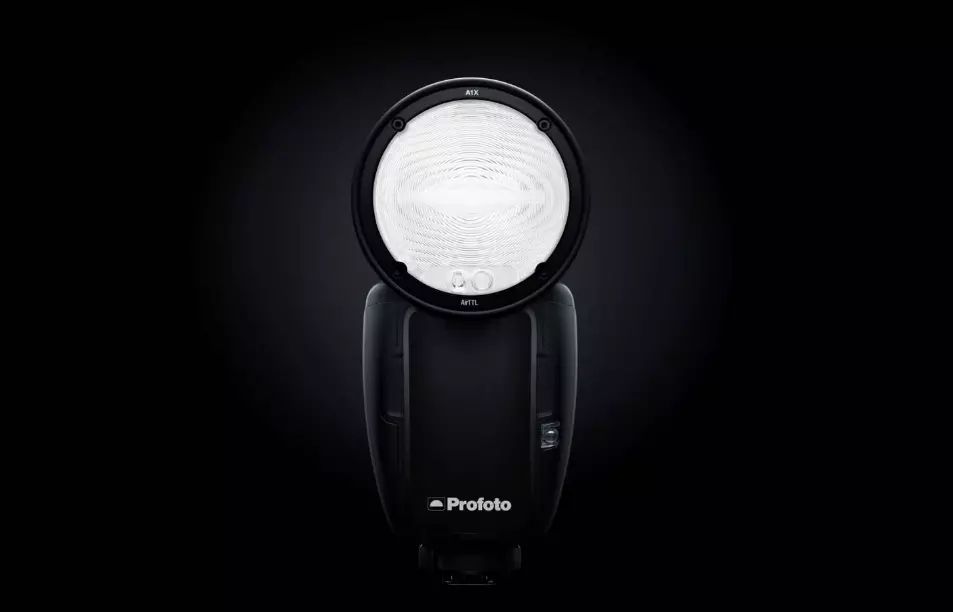 The Profoto A1X is a powerful and reliable on-camera flash that provides fast and consistent lighting for professional photographers. Equipped with AirTTL remote control technology, the A1X offers seamless integration with other Profoto AirTTL lights, making it easy to achieve perfectly balanced lighting in any situation.
Boasting a sleek, lightweight form factor, the A1X can be effortlessly transported for on-site shoots. Its high-capacity lithium-ion battery powers up to 450 flashes on a single charge and has a speedy recycle time of 1 second.
The Profoto A1X is an ideal pick for photographers who require the finest quality in terms of quickness, dependability, and versatility. With its power and flexibility, the A1X is a remarkable instrument that can aid you to materialize your artistic imagination when photographing portraits, weddings, or commercial projects.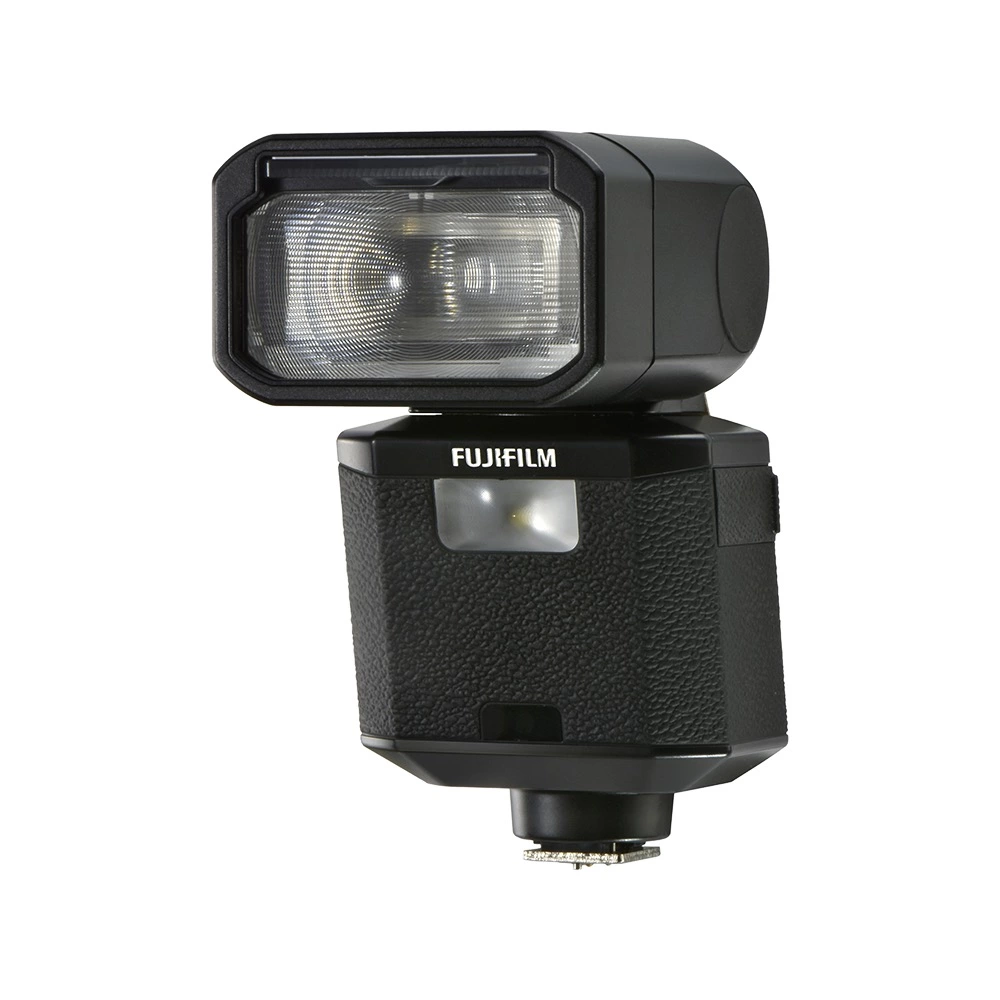 With a GN50 rating at ISO100, the Fujifilm EF-X500 is an advanced and highly adaptable flash device specifically intended for Fujifilm X-series cameras. This flash has the capacity to brighten up objects at a maximum distance of 164 feet.
The EF-X500 also features TTL flash control, allowing for easy and accurate exposure in a variety of shooting situations.
Moreover, this flash has the capacity for optical wireless communication, granting photographers the ability to activate other flash units from a distance. The EF-X500 is replete with high-end characteristics, such as high-speed sync, rear-curtain sync, and multi-flash mode, providing photographers who require dependable and multifunctional flash units with a top-notch selection.
The Metz Mecablitz M400 is a powerful yet compact and lightweight flash unit that offers high-speed sync (HSS) and through-the-lens (TTL) metering. With a guide number of 40 at ISO 100, this flash is suitable for a wide range of photography applications, from indoor portraits to outdoor events.
Boasting a fully adjustable head, the M400 permits you to reflect flash off walls or ceilings for a more lifelike effect. As an added bonus, this equipment comes equipped with a built-in LED video light, thereby providing both photographers and videographers with a multifunctional tool.
Intuitive controls and a transparent display make the M400 simple to use. It is also compatible with Canon, Nikon, Sony, and Fujifilm camera systems.
This Metz Mecablitz M400 is a top-notch flash unit that comes with an extensive array of cutting-edge characteristics, in a minimalistic yet powerful configuration. With this flash, both professional and recreational photographers will be able to maximize the potential of their artistry.
The Sigma EF-630 is a powerful detachable camera flash that offers advanced features such as Auto Power-Off and Rear Curtain Sync. The Auto Power-Off feature automatically turns off the flash after a certain period of inactivity, which helps to conserve battery life and ensure longer usage times.
The Rear Curtain Sync feature is particularly useful for capturing motion blur, as it allows the flash to be synchronized with the closing of the shutter curtain at the end of an exposure. This results in a more natural-looking image with a trail of motion behind the subject.
The Sigma EF-630 is an invaluable piece of equipment for photographers of any experience. It provides versatile and dependable performance, along with innovative capabilities, for shooting in difficult light or capturing swift-moving objects. A must-have for any camera kit.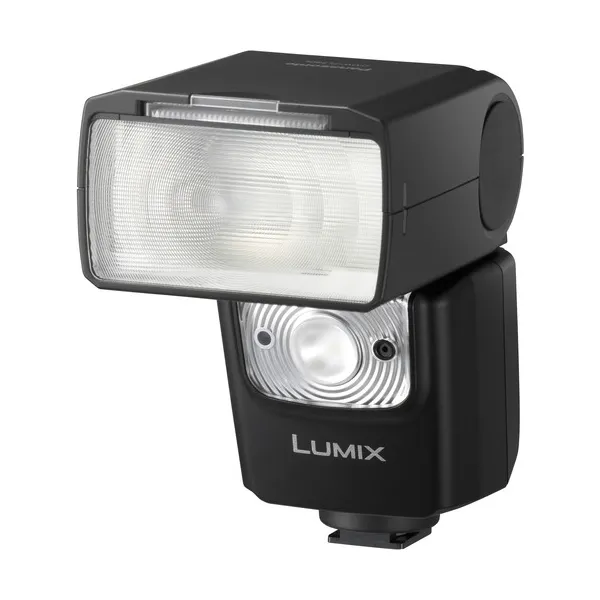 The Panasonic DMW-FL580L detachable camera flash offers multi-flash lighting and high-speed sync capabilities, making it a versatile tool for photographers. This powerful flash can be easily attached to your camera and adjusted to deliver the perfect amount of light for any shot.
By utilizing the multi-flash feature, you can take several pictures in rapid succession with a single push of the shutter. Furthermore, the high-speed sync allows you to use higher shutter speeds while still preserving picture excellence.
The DMW-FL580L is an outstanding pick for photographers seeking to up their game in flash photography due to its compatibility with Panasonic's wireless flash control system, allowing users to manage multiple flash units in one spot.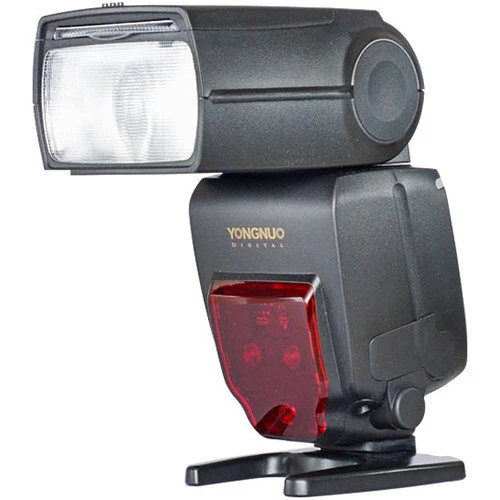 The Yongnuo YN685 is a detachable camera flash that offers wireless master and slave TTL functionality along with an easy-to-read LCD display. With its powerful output, this flash can be used for a variety of photography applications, including portrait, event, and product photography.
The wireless TTL feature allows for effortless control of multiple flashes from a single device, making it an ideal choice for professional photographers.
The YN685 also features a high-speed sync mode for fast-moving subjects, as well as a built-in zoom function for adjusting the flash coverage. Overall, the Yongnuo YN685 is an excellent option for photographers seeking a reliable, versatile, and affordable detachable camera flash.
Conclusion and Final Thoughts on Choosing the Best Detachable Camera Flash
Coming to a decision on which detachable camera flash is ideal can seem daunting; however, having the appropriate knowledge and direction can make it a pleasant experience. You must look into what features are most beneficial to you, like the power output, how well it goes with your camera, size, and transportability. Furthermore, you need to consider your level of photography proficiency and the sort of photography you partake in. The market has a multitude of options, so doing your research and reading customer reviews is imperative prior to make a purchase. Having the correct detachable camera flash allows you to level up your photography and snap remarkable shots.
Frequently Asked Questions (FAQs) about Detachable Camera Flash
What is a detachable camera flash?
A detachable camera flash is an external device that can be attached to a camera to provide additional lighting for photography.
Why would I need a detachable camera flash?
A detachable camera flash can improve the quality of your photographs, especially in low-light conditions, by providing extra illumination.
Can I use a detachable camera flash with any camera?
Not all cameras are compatible with detachable camera flashes. You will need to check the compatibility of your camera before purchasing a detachable camera flash.
How do I attach a detachable camera flash to my camera?
Attaching the camera flash to the camera will differ depending on the model of the camera and the style of the flash. It is advisable to read the manufacturer's guidelines for more detailed instructions.
Do I need any special knowledge to use a detachable camera flash?
Using a detachable camera flash requires some basic knowledge of photography, but most models come with easy-to-use features and settings.
What are the benefits of using a detachable camera flash?
A detachable camera flash can provide photographers with an effective way to diminish shadows, assure the accuracy of colors, and increase control over the lighting of photos.
Can I use a detachable camera flash outdoors?
Yes, a detachable camera flash can be used outdoors, particularly when shooting in low-light conditions or in situations where extra illumination is required.
Can I adjust the power of the detachable camera flash?
Yes, most detachable camera flashes allow you to adjust the power and intensity of the light output.
Do I need to use a detachable camera flash in conjunction with other lighting equipment?
An independent camera flash is useful on its own, yet to get optimal results, it's ideal to incorporate additional illumination tools such as diffusers or softboxes in order to create a desired lighting effect.