Do you feel exhausted scrolling through multiple job postings with no success? Are the pressure and stress of job search becoming too much for you? If so, you have company. Finding the perfect job can be an overwhelming task and might consume a lot of time, especially when you don't know the right places to search or how to outshine the competitors.
JobsHost is the answer to the need for an easier job search process, as well as the avenue to achieving the desired job quickly. As the most dependable job search platform, it serves as the bridge between employers and job seekers, making sure the job search journey is less daunting and much more successful. Additionally, the platform provides resources that help seekers in their journey.
Say goodbye to the hassles of outdated job search methods with JobsHost! With this intuitive platform, you can easily search for positions based on your skills, interests, and desired location. In addition, you will benefit from personalized job recommendations that help you find openings that suit your specific qualifications and preferences.
Revolutionize Your Job Search: Discover the Top 10 Key Features of JobsHost
JobsHost is a revolutionary job search engine designed to unite job seekers with prime employers and necessary resources. They specialize in offering a streamlined and simple user experience, making the search process easy and more effective. This article will review the beneficial characteristics that JobsHost provides and how they help job hunters reach their career goals.
Job Search Filters: One of the most important features of JobsHost is its advanced job search filters. With JobsHost, job seekers can easily search for jobs based on their skills, experience, location, and other preferences. This feature helps to narrow down job search results to the most relevant and suitable job openings.
Personalized Job Recommendations: By taking into account the job seeker's qualifications, job preferences, and profile, JobsHost provides customized job suggestions. Utilizing sophisticated algorithms, job seekers are matched with suitable positions that align with their aptitudes and interests. This system simplifies the search process and eliminates wasted effort, delivering specifically chosen jobs that meet their specific criteria.
Resume and Cover Letter Builder: To help job seekers stand out in the job market, JobsHost offers a resume and cover letter builder. These tools allow job seekers to create professional-looking resumes and cover letters quickly and easily. The platform offers a range of templates and customization options to help job seekers create a unique and compelling job application.
Interview Preparation Tools: Job seekers may be overwhelmed by the thought of a job interview, but JobsHost provides a selection of interview preparation tools to foster self-assurance and readiness. These resources comprise advice, potential inquiries, and simulations to replicate the interview experience, thus enabling applicants to sharpen their abilities and boost their likelihood of securing the job.
Company Reviews and Ratings: JobHost equips job hunters with essential information to make enlightened decisions regarding their employers. They are presented with essential knowledge of the corporate culture, work-life balance, compensation, and other factors that can shape their outlook on a job opportunity. This assistance empowers them to research and discover an employer that complements their values and aspires to meet their professional objectives.
Job Alerts: JobsHost offers job alerts that notify job seekers of new job openings that match their skills and preferences. This feature saves time and effort in job searching, as job seekers receive job alerts in their inboxes and can apply for jobs quickly and easily.
Salary Estimator: JobsHost provides job seekers with a useful tool to effectively negotiate their salary: the salary estimator. This tool gives job seekers an approximate salary range taking into account their talents, qualifications, and area. It allows job seekers to gain a sense of their market worth and negotiate their pay with self-assurance.
Easy Application Process: With JobsHost, searching for a job is made simpler. Applicants are able to swiftly and conveniently apply to multiple openings on the platform with their application materials being directly sent to the employer – no extra effort necessary. This function offers a much quicker and more convenient job-hunting experience.
Mobile Accessibility: JobHost's mobility-friendly platform provides job seekers with the ability to locate and submit applications for available positions from anywhere. This offers an invaluable benefit for those who find themselves away from a fixed workstation and need a reliable job search tool.
Career Resources: With the goal of providing job seekers with the necessary skills to progress in their careers, JobsHost has developed an array of career-enhancing materials. From educational webinars to enlightening articles and videos, these resources offer vital guidance on such matters as interview preparation, resume crafting, and job-hunting tactics.
How JobsHost Can Simplify Your Job Search Process
Finding the perfect job can be quite challenging. It takes up a lot of time to sort through job postings and pick the ones which suit your qualifications and expertise. This is where JobsHost can make the task simpler and easier. JobsHost is a job search platform that offers helpful resources and tailored job postings to facilitate your job hunt.
JobsHost's exceptional search filters make it easy to target job openings that meet your criteria. By setting your preferences such as geographical location, job category, and salary level, you can cut down on your search and target openings that you're interested in. Plus, you can save your filters and be notified as soon as any new postings that fit your criteria arrive.
JobHost offers a practical feature that enables you to make an appealing resume utilizing the platform's layouts and customization options. This feature helps you save both time and money as you do not have to create your own resume from the beginning or pay for resume writing services. Furthermore, the platform permits you to monitor your job applications and ascertain which of them have been successful.
JobHost equips its users with an abundance of tools and resources that aid in the improvement of job search capabilities. A blog feature, offering content in regards to resume writing, job interview tips, and career advice is accessible on the platform. Moreover, one is able to reach out and connect with other job seekers and industry professionals on the platform.
Utilizing JobsHost comes with no monetary obligations. It is free of charge, which is especially convenient for those in the midst of economic constraints or those launching a new career.
Finding Your Dream Job Made Easy with JobsHost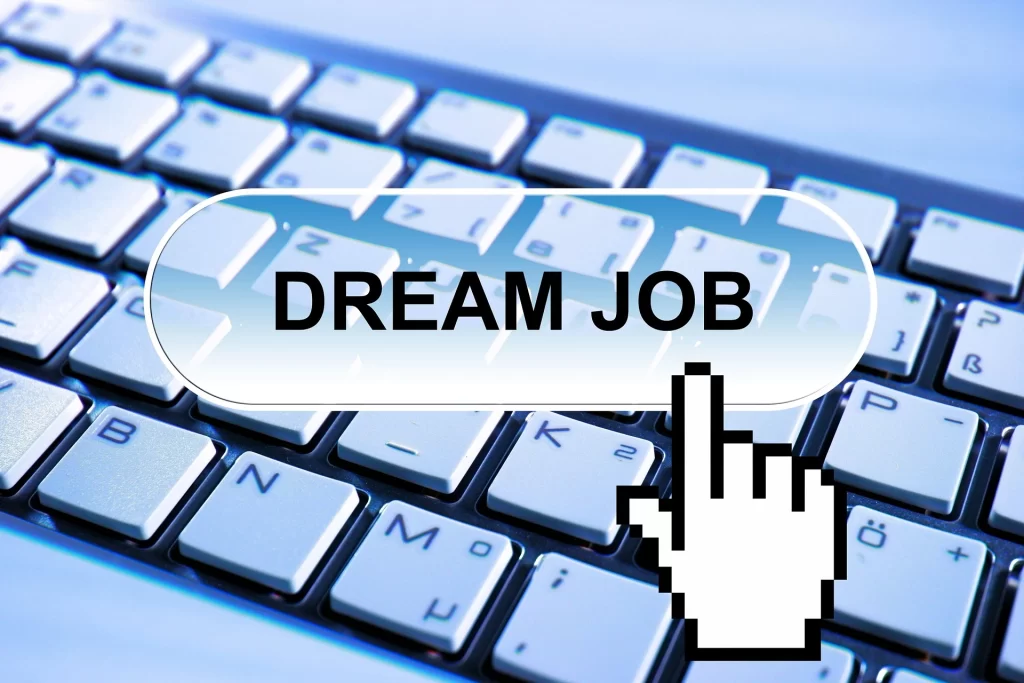 Searching for a suitable career in today's saturated job market can be a trying exercise. With the web saturated by numerous job postings, it can be a difficult task to identify the one that is the ideal fit for your ambitions. Fortunately, JobsHost simplifies this quest with a strong job search engine, enabling you to quickly and easily uncover the perfect job.
JobsHost is a pioneering platform that grants job seekers a wealth of career possibilities from different fields and locations globally. Whether you want a permanent or temporary job, teleworking or in-person job, entry-level or senior-level positions, JobsHost has it all.
JobsHost has designed an intuitive user interface, making it effortless to explore job openings through various search parameters, including keywords, job titles, and locations. Results are provided in an orderly fashion, granting users an effortless browsing experience. You can even create and store searches, enabling you to receive notifications when opportunities meeting your qualifications appear.
One of the most impressive features of JobsHost is its advanced search algorithm. It ensures that you get accurate and relevant search results, saving you the time and hassle of going through irrelevant job postings. Additionally, the platform provides valuable insights and statistics about job market trends, giving you an edge in your job search.
JobsHost also offers additional resources to help job seekers find their dream job. You can upload your resume and apply for jobs directly from the platform. You can also browse through informative articles and blogs that provide tips and advice on job search strategies, resume writing, and interview skills.
JobHost is a helpful platform for both job seekers and employers alike. Companies can publish their job openings and peruse a deep well of highly competent and capable individuals. This expedites the process of pinpointing the perfect candidate, sparing them the time and expense that comes with a laborious search.
JobsHost: Your Ultimate Job Search Companion
Are you tired of scouring through countless job search websites and submitting endless applications with no response? Look no further than JobsHost, your ultimate job search companion.
JobsHost provides a convenient way to look for job openings and personalize the search process with its expansive database and specialized search options.
By signing up for JobsHost, job applicants are given the opportunity to craft a profile that details their abilities and work history. In addition to providing employers with a simple means of discovering suitable candidates, JobsHost furnishes users with a range of useful services to assist with their job search, including templates for resumes and cover letters, insightful interview tips, and pertinent career guidance.
Through its job alert feature, JobsHost eliminates the effort associated with looking for work by automatically notifying users of newly posted positions tailored to their interests. With this feature, job seekers can save time and energy as the search for their desired position is handled for them.
The search for jobs is made effortless and convenient with JobsHost; its user-friendly interface ensures a seamless job search experience. Users can narrow down their options by using criteria such as geographical area, occupation, and expected salary range, ultimately leading them to the right job for them.
JobHost is advantageous not only for job seekers but also for employers. Employers have the opportunity to use the platform to list job postings and scout qualified applicants. Plus, they can assess job seeker profiles and establish contact with potential hires effortlessly.
The Benefits of Using JobsHost for Your Job Search
The search for employment can be overwhelming, yet it does not need to be. With the innovation of technology, job seekers have the convenience of multiple job sites and career sites which make job hunting much easier. JobsHost has recently become a go-to source for job seekers in search of opportunities.
JobsHost is a single-stop destination for those searching for new work openings. With numerous openings from various industries and experience levels, this job board provides everything a job seeker needs. In this article, the advantages of using JobsHost for a job search will be highlighted.
Wide Range of Job Opportunities: With a large number of employment options in multiple fields, JobsHost can assist you in finding the ideal job to match your credentials. Our straightforward job search feature helps make the process easy, providing options to filter postings by criteria such as industry, salary, and location.
Easy to Use: Jobseekers are catered for on JobsHost, as the website is designed for ease of use and a simple, straightforward approach. A straightforward process, such as a few clicks to search for positions, upload resumes, and apply for roles, allows users to utilize the intuitive platform without hassle. Moreover, those looking for work are offered helpful resources, like career advice, resume writing advice, and interview tips, to support them on their journey.
Time-Saving: JobsHost's job search engine enables job seekers to search for jobs quickly and efficiently. With JobsHost, job seekers can save time and effort by searching for job opportunities from the comfort of their homes. They can also set up job alerts to receive notifications when new job opportunities that match their qualifications are posted.
Free to Use: JobHost is a convenient resource for job seekers that provides access to free services. Prospective applicants can sign up, browse available jobs, and submit applications without any financial obligation. This makes the platform an attractive option for those with a restricted budget or individuals beginning their professional journey.
Company Insights
By leveraging JobsHost, job seekers can gain access to helpful intelligence regarding prospective employers. Reviews, ratings, and company-specific information are available for review, allowing seekers to make decisions based on their research.
How JobsHost Connects Job Seekers with Top Employers
JobsHost simplifies the job hunt by providing a reliable connection between job seekers and employers. With a vast variety of job openings in various industries, the platform offers an efficient and effective way to narrow down job possibilities and secure the perfect job fit. For employers, JobsHost is a great way to efficiently and accurately source top talent.
Job seekers utilizing JobsHost will find their experience enriched by its user-friendly interface and personalized job recommendation system. Not only can they quickly search through opportunities based on titles, locations, and industries, but they will also find suggestions based on their own unique set of skills and backgrounds.
JobsHost presents multiple resources to facilitate the job search process of seekers. Tools such as resume constructors and interview preparation guides are accessible, assisting seekers in crafting a distinguished profile while bettering their chances of getting their desired job. Furthermore, the platform proffers helpful career advice and job search strategies, perfect for job hunters who are just getting started.
JobsHost simplifies the recruitment process for employers. Through the platform, they can post open positions and filter through applicants by their credentials and experience. This increases efficiency by saving time and resources to recruit qualified talent. Moreover, the platform offers features to organize interviews and manage job applications.
One of the key benefits of JobsHost is its focus on quality job opportunities. The platform partners with top employers across different industries to provide job seekers with access to high-quality job opportunities. JobsHost also ensures that all job postings meet its quality standards to ensure that job seekers are applying for legitimate job opportunities.
The Resources You Need to Stand Out in the Job Market
Entering the job market, particularly for those beginning their search or seeking a change in profession, can be daunting. With countless individuals vying for only a finite number of openings, distinguishing yourself from other applicants and proving your desirability can be difficult. Fortunately, resources are available to supply the expertise and exposure required to be more appealing than the competition.
Quality education is an invaluable asset to possess. From enrolling in an academic program to acquiring specialized certificates, gaining the necessary knowledge and abilities can help you advance your career. Invest in yourself by taking online courses, going to workshops and lectures, or seeking out a graduate degree to illustrate your drive and motivation in your chosen field.
Building professional relationships is an important tool to acquire. You can find and open new doors of opportunity by attending industry-specific events, joining professional organizations, or through social media such as LinkedIn. You may also find it beneficial to connect with past college classmates or ex-coworkers to gain further contacts.
Enhancing your employability is easy through volunteer and internship opportunities. Identify organizations related to your chosen career and volunteer with them or gain firsthand knowledge and make professional connections with internships. Doing so will not only add practical experience to your CV but also reflects your enthusiasm for development in the sector.
Ultimately, exhibiting your personal brand can set you apart in the competitive job market. A comprehensive resume and cover letter should accentuate your talents and experience. Additionally, a personal website or blog, as well as professional social media profiles can draw attention to your knowledge and expertise. Demonstrate your successes and adventures by creating engaging profiles on your preferred networks.
Conclusion
Ultimately, JobsHost is an incredible job-searching platform designed to make the job hunt easier for applicants. By offering features like tailor-made job proposals, resume and cover letter builders, and interview practice tools, JobsHost gives seekers the tools they need to achieve their dream careers. Whether you're a college graduate or an experienced professional, JobsHost provides plenty of options in various fields and companies that can meet your capabilities and desires. So, if you want to begin your journey to the career of your dreams, sign up with JobsHost today and get a step closer to your objectives.