Want to know how to delete the Deliveroo account? Today, Food home delivery is a very important part of our lives. Food home delivery services like Deliveroo make it easy to deliver food to our doorsteps without hassle. Especially during the COVID-19 pandemic, restaurants, and food chains only offered take-out and home delivery services. Many other food delivery applications are available in the market. And you may want to use new apps for many reasons and delete the old ones for privacy and online safety. In this post, we'll show you how to delete a Deliveroo account in simple steps.
Let's deep dive into it.
There are some easy and quick ways to delete the Deliveroo account. We've shared step-by-step instructions to delete your Deliveroo account.
Before deleting the account, you need to check and ensure a few things.
Does your Deliveroo account still have an active subscription?
Did you remove the payment/card details from the account?
Once your account is deleted, all associated information will be permanently deleted.
How to Delete Deliveroo Account?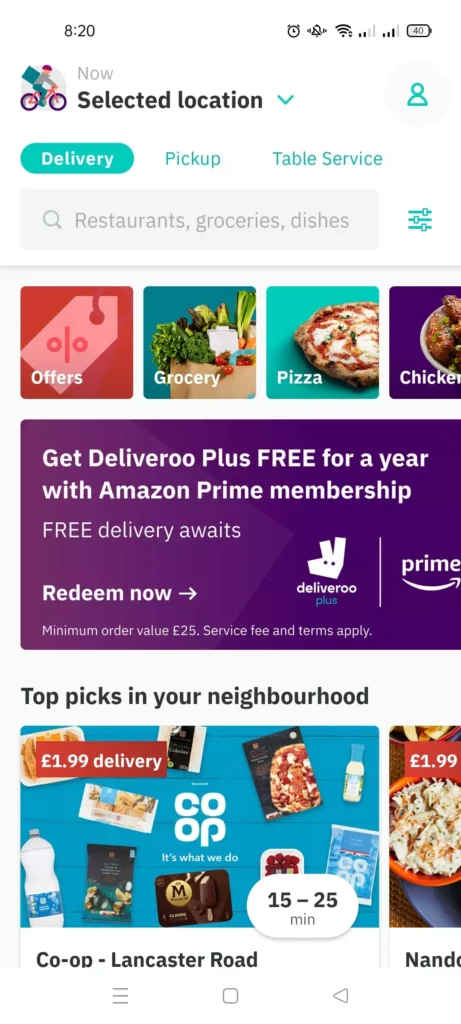 To delete your Deliveroo account from the Deliveroo app, follow the below steps.
Open the Deliveroo app and sign in to your account.
Tap on the "Profile" icon at the top right corner.
Next, the "my account" screen will appear, scroll down and select the "FAQs" option.
Again, scroll down and tap on the "Contact" option.
On the next screen, tap on the email of a Customer Support team.
Then, write an email for your "Account Deletion," mention the reason and send it.
How to Delete a Deliveroo account from Website
To delete your Deliveroo account from their website, follow the below-mentioned steps.
Open the Deliveroo website and log in to your account.
Then, go to the Menu option at the top right corner.
Then click on the "Account" option.
Scroll down to the bottom and find the section "Permanently Deactivate your Account."
Enter your password and click on continue to submit.
A confirmation pop-up will appear if you decide to permanently deactivate, then read the confirmation message and click on "Deactivate" to confirm the deactivation.
After confirming the deactivation, your account will be permanently deactivated within a few minutes.
Note: There is no way to deactivate your account temporarily. Once you deactivate/delete, you can't regain access. To use it again, you will need to create a new account. Also, in this case, deactivation is the same as deletion.
You may read also: How to Delete Payee on Barclays App
How to Delete Deliveroo account step by step
Conclusion:
Hopefully, you've learned how to delete the Deliveroo account in this post. If you've any problems or queries, please leave a comment below.
FAQ's
How do I permanently delete my Deliveroo account?
Simply go to your Account on the Deliveroo website. Click on Menu and select Account. Scroll down to Permanently Deactivate your Account and enter your password to verify your authenticity, then click on the "Deactivate" option on the Pop-up message.
How do you cancel Deliveroo?
One way to cancel is to go to Deliveroo's website or app by following the above steps. But if you have a Deliveroo Plus subscription through Amazon, then go to your Amazon Account and choose Cancel Subscription.
How do I delete my Deliveroo account in Hong Kong?
To delete your Deliveroo account (Hong Kong), follow the steps mentioned above or contact the support team at support@deliveroo.hk.
Can you be blocked from Deliveroo?
Yes, you can be blocked from Deliveroo due to multiple reasons. They will send a confirmation email with an exact reason.
How long can you be inactive on Deliveroo?
If you're a rider, you can be inactive for 12 months if you don't want to ride with them.
Can I use two Deliveroo accounts?
No, you can't use two Deliveroo accounts at the same time. If they find a vehicle registered with two accounts, they will ban it.