Huawei is the most precious brand in the overall world running with new and advanced features. This company can increase its value through the launching of a new mobile phone and other its new products. With amazing feathers. Today Here is good news for you that Huawei is going to launch Its New model "Huawei Mate 20 × 5G" on October 12 in Germany. On this great launching, We will congratulate Huawei Company. Further details about Official release of Huawei Mate 20 is available on Huwaei Offical Website.
This phone comes with a 7. 20-inch touch screen display with a resolution of 1080×2244 pixels aspect ratio 18.7:9. This is 5G Phone This feather makes the product vale precious. This is inspected to power by an octa-core with processor 980 that feather 2cores clocked at 2. 6GHz 4 cores clocked at 1. 8GHz coming with 6 GB of Ram.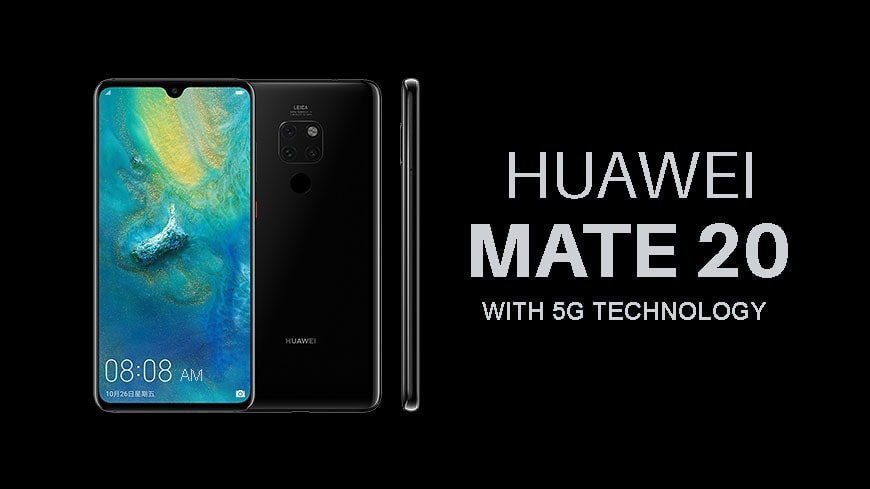 Battery and Charging
This phone is run on Android 9.0 and its aspect to be power 4200mAh non-removable battery. It s support as well as wireless and fast charging. This power of batteries is the needs of people nowadays. And it is an aspect that its life is better than previous batteries and gives excellent results. The wireless charging feather also a good feather with its implement people never need to attach any wired charger.  
About Camera Feathers
The most amazing feather of every phone is its camera, and it is also an important part of the phones, and the result of Huawei cameras are always beautiful The resolution of a camera of this model is 40-megapixel (f/1. 8) + 20-megapixel (f/2. 2) + 8-megapixel (f/2. 4) and 24 megapixels on the front. These are the important qualities of the camera that needs the most, and the output of this camera is awesome and can't be able to explain and its zoom power is also better than previous phones and it zooms more than previous phones.
Sensors and SIM Card
In this new model, Huawei adds high detector sensors the detector power is an increase in this phone and its sense better than previous phones. And dual SIM-cad option is also added in this phone with a place of the memory card if you have one SIM card you have the option of memory card that in the place of second SIM-card you enter memory card it wants to enjoy the dual Sims The phone memory is enough for you.
Fingerprint sensor

Compass sensor

Proximity sensor

Accelerometer sensor

Ambient sensor

Gyroscope

Barometer
The one more feather I told you that if your SIM is not a 5G you can use 4G SIM and 4G specks are also run on it. With the best and perfect speed. And you have the option that. IF you want to run 3G It is also supported by this phone. You can run the internet on both Sims.