It's Always Sunny in Philadelphia season 16 is poised to rectify an imperfection from its fifteenth, though much about it remains unknown. The forthcoming episodes of the popular sitcom are certain to showcase the gang's zany shenanigans, with the show's irreverent humor having kept audiences entertained since 2005. Season 15 of It's Always Sunny in Philadelphia experienced a few challenges, however, season 16 is prepared to face and resolve them.
It's customary for new seasons of It's Always Sunny in Philadelphia to be released annually, but season 15 broke that pattern by debuting over two years after season 14. The latest season also deviated from the norm in other ways, as it focused heavily on a singular storyline set in Ireland. Additionally, due to the extended gap between seasons, the show had to tackle numerous current events, including COVID-19, the Black Lives Matter movement, the 2022 U.S. elections, and more, across its eight episodes. Despite the breadth of topics addressed, the series had to sideline one important aspect to make room for all this content.
Season 16 of Always Sunny Introduces a Plethora of New Side Characters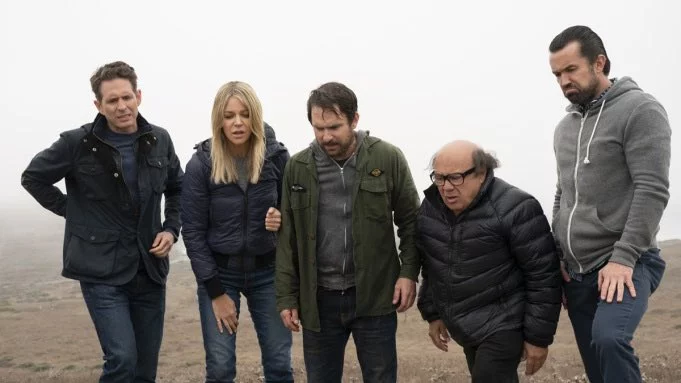 The sixteenth season of "It's Always Sunny in Philadelphia" looks to be addressing the criticism that the fifteenth season faced for its shortage of side characters. Generally, these minor figures such as the McPoyle family, Rickety Cricket, Bill Ponderosa, and others have been prominent components of the show but were largely absent in the last installment. The Waitress did make sporadic appearances, though they weren't particularly impactful. Consequently, it was felt that season 15 would have been enhanced with more side characters.
Sponsored by PA Refrigeration Co™️🎳 pic.twitter.com/FcqzvTQRih

— Rob McElhenney (@RMcElhenney) February 24, 2023
Actor Rob McElhenney recently revealed a potential breakthrough for long-standing issues in season 16 of the show "It's Always Sunny in Philadelphia" when he posted a photo on Twitter of the upcoming episode's bowling team. This included Dee and three familiar side characters: The Waitress, Artemis, and Gail the Snail. The image gives hope that these characters may be given more attention in this season and it's also possible that other side characters may make an appearance.
Why Season 16 of Always Sunny Shouldn't Stray from Philadelphia
Although Charlie's Ireland story in season 15 of Always Sunny was enjoyable, it's imperative for season 16 to stay in Philadelphia. The show is at its peak when the gang gets into mischief in their hometown, which was notably absent in season 15. Rather than staying true to its roots, season 15 had several episodes set in Ireland and two episodes that were mostly flashbacks. While this deviation was tolerable the first time, season 16 must get back to its roots by presenting plenty of classic Philadelphia episodes.
When It's Always Sunny in Philadelphia season 16 remains in its original setting, it can have some advantages. For one, the show can use its side characters more freely without needing to clear their presence. Additionally, it could result in a more relaxed season compared to the heavily plotted season 15. While season 15 of the show was not terrible, season 16 has an opportunity to elevate the show's quality.
"IT'S ALWAYS SUNNY IN PHILADELPHIA" returns with Season 16 on June 7 on FXX.#ItsAlwaysSunny pic.twitter.com/XKhbHaerbN

— AddToTheList (@AddToTheList_) April 27, 2023
Conclusion
In conclusion, The upcoming It's Always Sunny in Philadelphia 16 season has a great deal to demonstrate, especially with the blended reception to the preceding season. Nonetheless, the announcement of the show settling the secondary character's difficulty and going back to its birthplace of Philadelphia brings an uplifting outlook. With an impressive writing crew and a skillful cast, it's undeniable that fans are highly eager for the new season. Ultimately, only time can decide if the sixteenth season can live up to anticipations, yet right now it looks like the gang is set to carry on delivering their special style of hilarity and tomfoolery for audiences to savor.
RELATED: Netflix's Alchemy of Souls Season 3: Everything We Know Far
Frequently Asked Questions (FAQs) about It's always sunny in Philadelphia Season 16
Will season 16 address any current events or social issues?
It's possible that season 16 may address current events or social issues, as the show has tackled such topics in the past.
Will there be any notable guest stars in season 16?
It is uncertain whether any renowned guest stars will appear in season 16.
Will there be any crossovers with other shows in season 16?
It remains uncertain whether the 16th season will incorporate any elements of other shows.
Will there be any new characters introduced in season 16?
At present, it remains uncertain if any fresh faces will be seen in season 16.