After a considerable lapse in Sanditon-related news, the series will finally be available in the US soon. Unfortunately, a UK release date is still uncertain; however, fingers are crossed that the period drama will be back on our TVs in the near future.
If the previews for Sanditon season 3 are any indication, it's certain to be an incredible final series. After season 2 introduced us to the many romantic and dramatic experiences Charlotte Heywood encountered after the absence of her season 1 romantic partner, Sidney Parker (Theo James), we can only imagine what love stories await in the upcoming season.
In the preceding season of Sidney's replacement, Sanditon, our heroine was introduced to two new potential romantic prospects and will enter season three accompanied by her passionate betrothed. Additionally, there was a romantic triangle that developed between Alison, the protagonist's sister.
Sanditon Season 3 offers a myriad of memorable moments to behold, from elegant parties to powerful female voices and cherished friendships that withstand adversity. However, much more is yet to come in the form of unexpected alliances, past indiscretions, and the timeless drama of love and life.
Consequently, without any more delay, discover everything there is to know about what lies ahead for the Sanditon cast in season 3.
RELATED: Uncoupled season 2 release date speculation, plot, cast & more
Sanditon season 3 release date speculation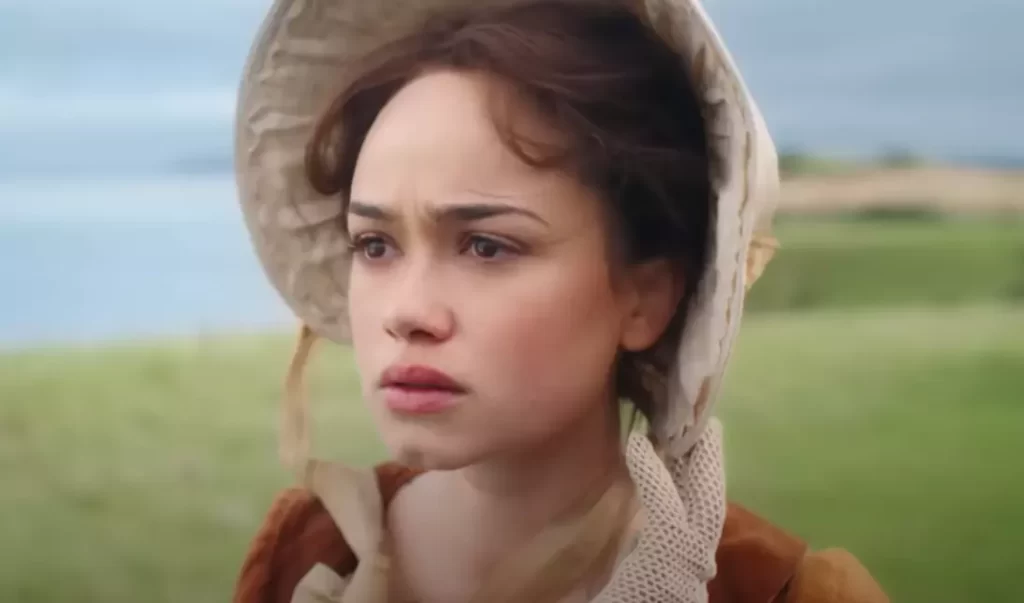 Unfortunately, we have not been informed of the UK release date for Sanditon season 3 yet. However, we are aware that it will make its US debut on Sunday 19th March 2023, with episodes being released on PBS each week.
Initially, the third season of Sanditon will be made available for streaming on BritBox for UK audiences and PBS for US viewers. Subsequently, it will air on terrestrial television in the UK on ITV.
After garnering tremendous support from its fanbase, Sanditon was given the green light for not one but two more seasons following its original cancellation.
RELATED: KonoSuba season 3: Release date, story, characters
Who will star in Sanditon season 3?
For Season 2 of Sanditon, the original main cast was supplemented with the arrival of some fresh faces.
At the beginning of the season, Charlotte (Rose Williams) was employed as a governess to Augusta Markham (Eloise Webb) and Leo Colbourne (Flora Mitchell). It was during this time she got to know Alexander Colbourne (Ben Lloyd-Hughes), their guardian, who is anticipated to make an appearance in the third season.
This season, we are delighted to welcome both returning cast members and some new faces to the Sanditon team. Our complete lineup for Sanditon Season 3 includes
Eloise Webb as Augusta Markham
Liam Garrigan as Samuel Colbourne
Rosie Graham as Alison Heywood
Kris Marshall as Tom Parker
Emma Fielding as Lady Montrose
Rose Williams as Charlotte Heywood
James Bolam as Rowleigh Pryce
Sophie Winkleman as Lady Susan
Kate Ashfield as Mary Parker
Edward Davis as Lord Henry Montrose
Maxim Ays as Captain William Carter
Anne Reid as Lady Denham
Cal Brigden as Ralph Starling
Crystal Clarke as Georgiana Lambe
Ben Lloyd-Hughes as Alexander Colbourne
Frank Blake as Captain Declan Fraser
Jack Fox as Sir Edward Denham
Flora Mitchell as Leonora Colbourne
Lily Sacofsky as Clara Brereton
Alice Orr-Ewing as Lydia
Alexander Vlahos as Charles Lockhart
RELATED: Joe Pickett Season 2 Release Date, Plot, Cast, Trailer
Sanditon season 3 plot
After an unfortunate miscommunication with her beloved, the widower Alexander Colbourne, Charlotte reluctantly returned to her home in Willingdon, Sussex, and accepted a proposal from a man she did not care for, leaving the second season of Sanditon on a suspenseful cliffhanger.
For the third and ultimate season, Charlotte is coming back to Sanditon with her betrothed. It's almost certain she will experience uncomfortable meetings with Colbourne. Splendid events for Georgiana Lambe's 21st birthday are to be expected, along with unresolved sentiments and queries between Charlotte and Colbourne.
When faced with a "startling new challenge", Georgiana is not alone – receiving assistance from unlikely sources, which further strengthens the connection between her and Charlotte, as both work through their individual issues.
It is the final season of Sanditon and many are eagerly awaiting the resolution of the unanswered questions. In response to the news of the series' end, Susanne Simpson, the executive producer of Masterpiece, stated, "It is heartbreaking to bid farewell to such an enthralling series which has given us all the elements of a typical Jane Austen-inspired show: wit and delight."
Viewers will undoubtedly be riveted as the concluding parts come together.
RELATED: Disenchantment Season 5: Renewed or Canceled?
Is there a trailer for Sanditon season 3?
In March, CBS released the much-awaited trailer for the final season of the acclaimed series, Masterpiece. It has promised viewers an explosively exciting ending.
BritBox is offering a 7-day trial, which allows viewers to enjoy the streaming of Sanditon right away.
If you're looking for more drama-related content, be sure to take a peek at the rest of our Drama coverage. Additionally, take a glance at what other television programs are airing by utilizing our TV Guide.
Radio Times magazine can be yours today! You can get 12 issues for just one pound, including delivery to your doorstep. Subscribe now and keep up with the latest TV news and entertainment through The Radio Times Podcast.