In April 2023, Netflix will be bringing us Sweet Tooth season 2, which was a successful series based on DC comics released in 2021. However, the extensive production timeline made for an extensive wait for the second season. Our thorough guide provides us with details about what to expect from the show's sophomore installment, who will be appearing in it, and some advanced knowledge about the third season.
Drawing upon Jeff Lemire's acclaimed comic book series, Netflix premiered Sweet Tooth on June 4th, 2021. It is produced by Warner Brothers Television, DC Entertainment, and Team Downey.
Gus, a hybrid of humans and deer, resides in an isolated location with his father. His life is part of a story set in a future where a lethal pandemic has almost decimated the global population, with the added emergence of half-human, half-animal babies.
After reviewing the basics, let's discuss the information that has been collected regarding season 2.
RELATED: Your Guide to High School DxD Season 5: All You Need to Know
Sweet Tooth Season 2 Renewal: When It Happened and How Successful Was the Show on Netflix?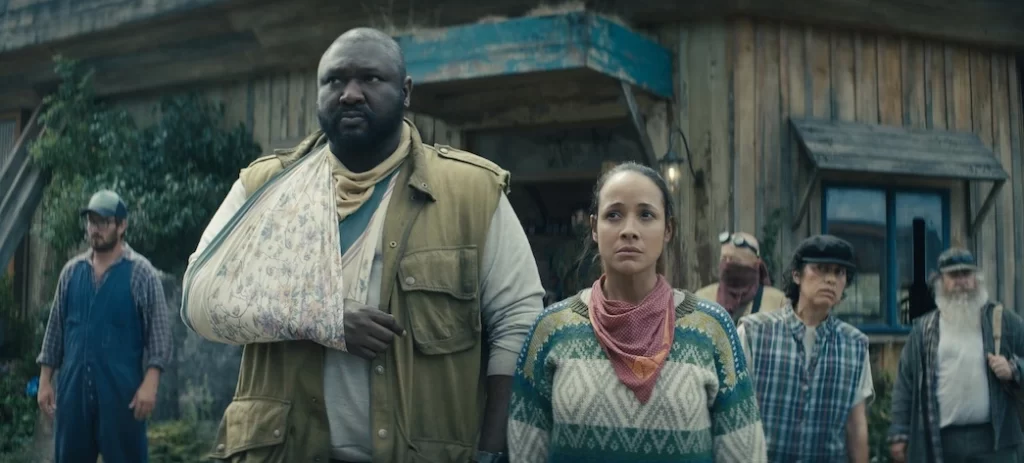 To receive a renewal from Netflix, shows must generate certain viewership figures. Though the exact amount remains undisclosed, it is evident that Sweet Tooth achieved a successful viewership, resulting in its second season.
Through the usage of our FlixPatrol tracking and data, it was suggested that the show had become a sensation in nearly all Netflix locations. This year, it has been noted that the majority of shows that stay in the top 10s of one region for roughly 30 days receive a second season.
For nearly a month, the show was one of the top 10 most-viewed programs in the United States, while it maintained its place among the top 10s in the UK for a longer period of 32 days. In general, FlixPatrol's analysis of global Netflix metrics indicated the show was a success all around the world.
We recently obtained data of the top 10 series viewed for a two-week span between June 27th and July 11th, revealing that it had amassed 34 million hours. Unfortunately, no records of viewing exist prior to the 27th.
Week Period Hours Viewed(M)
July 4th, 2021 to July 11th, 2021 13,100,000
 June 27th, 2021 to July 4th, 2021              21,350,000
Netflix released its Q2 2021 earnings report, showing that 60 million households sampled the show by watching at least two minutes within the first four weeks of its global streaming launch.
The show achieved excellent results both from the public and the critics; users of Metacritic rated it 7.4, and it was scored 78 by critics. On IMDb, it gained a 7.9 rating.
Nielsen has placed the show in their top 10 rankings four times, resulting in an estimated 3.213 billion minutes of viewership in the US.
Before Netflix had the chance to announce the second season, news of its release leaked, prompting many members of the cast and other stakeholders to be gifted with chocolates imprinted with the number two.
Accompanying the chocolate bar was a message reading
This message is for an exceptionally devoted fan of an exceptional show. It is with immense pleasure that we can now announce that Sweet Tooth has been given the green light for Season 2.
Shortly afterward, confirmation of a second season of Sweet Tooth came through.
IT'S OFFICIAL: #SweetToothSeason2 is officially happening and our cast found out in the sweetest way possible: pic.twitter.com/6R6X3mxwvk

— Sweet Tooth (@SweetTooth) July 29, 2021
With the announcement came the revelation that Season 2 would be eight hours long, spread across eight episodes.
In a statement, Jim Mickle (the showrunner of Sweet Tooth) declared the renewal with delight.
We have been thrilled and touched to witness how our beloved deer boy has won the hearts of people worldwide. We are ecstatic to keep partnering with Netflix to tell the ongoing story of Gus and his remarkable adventures.
RELATED: Sweet Magnolias Season 3: Release Date, Cast, and Must-Know Details
Anticipating Sweet Tooth Season 2: What Can We Look Forward To?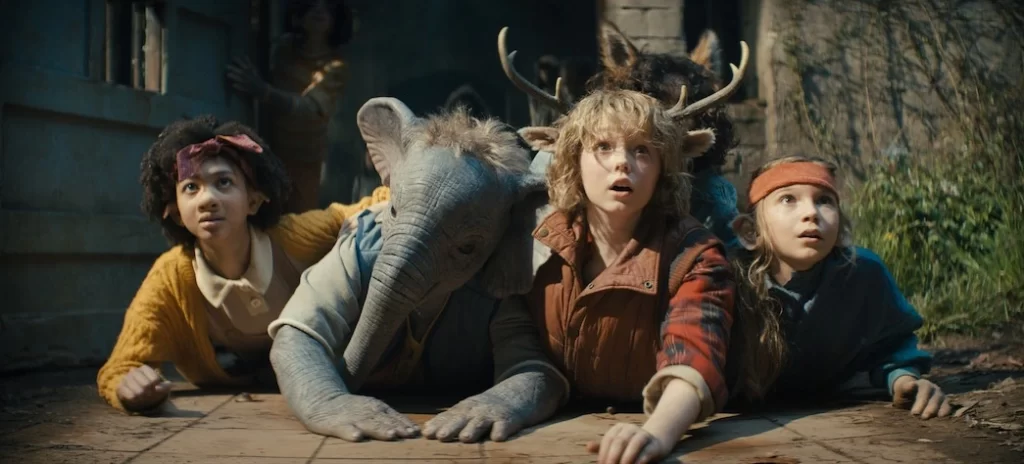 Following the source material of the comic books rather faithfully, albeit in a much lighter tone, the show has a lot of stories left to tell.
According to Netflix, this is the summary of season 2
A dangerous new strain of the Sick is wreaking havoc and General Abbot (Neil Sandilands) is leading the Last Men in capturing Gus (Christian Convery) and a group of hybrid children in an attempt to consolidate his power by finding a cure. Dr. Aditya Singh (Adeel Akhtar) is working as a captive to find the remedy, hoping to rescue his own wife Rani (Aliza Vellani) from infection.
In an effort to shield his comrades, Gus decides to assist Dr. Singh, embarking on a perilous expedition to uncover his ancestry and his mother Birdie's (Amy Seimetz) contribution to the incidents that brought about The Great Crumble. In the meantime, Tommy Jepperd (Nonso Anozie) and Aimee Eden (Dania Ramirez) join forces to rescue the hybrids, a collaboration that is challenged when Jepperd's secrets come to the fore.
In the face of past traumas which prevent them from having hope for a brighter future, Gus and his new family are driven towards a showdown with Abbot and his oppressive minions, in a bid to gain liberation.
At long last, we have ascertained the whereabouts of Gus's mother – Alaska – so we can trace their trip northward. It appears that she is there to look for a remedy.
At the conclusion of season 1, Gus was taken captive by The Last Men. Fortunately, Big Man, although injured, appears to have survived the attack, allowing a rescue plan to be set into motion.
In the concluding episode, several of the key highlights included
Bear has been separated from his sister, Pigtail.
Jepperd's progeny could be the one considered the misfit in the pack of hybrids held captive along with Gus.
Bear has established communication with Birdie, who is located in Alaska, through a satellite phone.
We aspire to learn more about the source of the virus that led to the transformations initially. Though this may not be unveiled in the series, it was eventually uncovered in the comic books in issue 26. A useful explanation of how the virus arose is provided by DigitalSpy; however, it's suggested that you wait until the information is unveiled on the show.
RELATED: Fortnite New Season 'MEGA' Introduces Attack on Titan and Exciting Lizardmen
Sweet Tooth Season 2 to Introduce Exciting New Characters
In late summer and early fall 2021, we heard reports that auditions were taking place for Sweet Tooth season 2.
Season 2 of the show was searching for various new hybrid roles, some that have been previously seen in comics and others that were completely new.
In August 2021, we reported four novel hybrids to be released later that year. They are
Finn Fox is a mostly human hybrid with fox ears, a red coat of fur, and a large, bushy tail. He is new to the hybrid family, having witnessed both the positive and negative of humans, making him slightly suspicious of his fellow hybrids such as Gus. Nevertheless, he is a courageous, confident, and sneaky creature, as if he has something up his sleeve. He was taught how to talk by his parents before they passed away, though his articulation is somewhat unpolished; his ideas tend to come out in continuous phrases, and he only speaks up when it's of importance. But, when he does, others listen intently.
Wally Walrus, a recent addition to the hybrid family, is an unassuming figure. His tusks, flippers, and soulful eyes give him an unmistakable charm. Shy and afraid of the dark, he depends on the nurturing care of his adoptive mother, Aimee, to feel more at ease. He speaks with a singsong quality and expresses himself through song lyrics. Wally's well-being requires his presence in the vicinity of water.
Boasting a pointed beak and spindly, stork-like limbs, Haley Mockingbird is a spunky young girl with plenty of thoughts to express. Yet her limited verbal capacity tends to yield shrill, infuriated warbling, or shrill chirps. Fortunately, her talents extend beyond her natural language; she is also able to mimic voices and words with remarkable precision. With an intense drive to debate and stir up a bit of chaos, she prefers to take on adults rather than her siblings.
JoJo Cat is quite a curious creature; she has a keen eye for movement and her curiosity for people and puzzles never seems to end. While in her cage, she is known to squeeze out when possible, but in general, JoJo loves to curl up into a ball and take naps for hours. At nightfall, she likes to get active with her siblings, displaying her remarkable speed as she darts and circles around them. JoJo is also quite the primper, enjoying grooming her hair and large ears. Unfortunately, she can be a nuisance to those who are allergic to cats.
In September 2021, the National Foundation for Deaf & Hard of Hearing launched a search for young performers with a range of abilities. They were searching for talent from children who are either deaf, hearing-impaired, HOH, or versed in NZSL Sign Language.
RELATED: Mindhunter Season 3: Has Netflix Renewed or Canceled?
Sweet Tooth Season 2 to Welcome New Additions to Cast
Thespian Amie Donald has been finalized to portray the part of Maya Monkey for the second season of the series. Her claim to fame was the feature film M3gan from Universal Pictures which came out in theaters in early 2023. Donald was the one behind the character Megan, donning a disguise in the movie.
Kiri-Rose Kendall has been chosen to play Twyla and Nigel Godfrey will portray Herb.
IMDb reports that several actors have been tapped to appear in the upcoming season of Sweet Tooth, such as
Caden Dragomer as Earl
Craig Hall as Marlin
Enroll Shand as Rufus
Sweet Tooth Season 2 Production Update: Filming Location and Schedule
Production of Season 2 began in January 2022 and concluded during the summer. Confirmation was made possible through casting calls and production sheets.
Variety Insight revealed that the production for the show was originally planned to finish on May 31st, 2022.
Season 1 was produced over 135 days in 72 separate sets, all of which were located in New Zealand. The same country will host the shooting of the second season as well.
For Season 2, the filming locations included Auckland and Warkworth, both situated in New Zealand.
Looked out my apartment window and Robert Downey Jr's at it again. @netflix show Sweet Tooth filming/making good use of Auckland rooftop space. No blocking streets this time though, thankfully pic.twitter.com/RZTbzqGhcU

— Chamfy (@chamfy) May 20, 2022
On January 18th, 2022, Christian Convery gave Instagram a post with a photo and a caption that said: "Delighted to reunite with my amazing pal and Stunt Double @liamjreynoldss Here we go!"
Convery had an interview with Tresa Magazine while filming season 2 where he expressed his joy of being reunited with the cast.
Reconvening with the cast to shoot Season 2 was fantastic! We were filled with anticipation as we stayed in touch via phone calls, FaceTime, and texts, plus catching up in person whenever we had the chance. Spending time together between shoots made it evident how remarkable the Sweet Tooth family really is.
During Netflix Geeked Week, they shared that filming wrapped up at the beginning of June 2022.
During a brief video, Nonso Anozie (portraying Tommy Jepperd) expressed his experience on set, finishing his statement with
After an extended journey of effortful toil, I am filled with enthusiasm to showcase the surprises of season 2. It has been an incredible experience!
Aimee's actress, Dania Ramirez, further commented
With the ante upped, fights have become grander, and adversaries far more menacing.
In October 2022, Christian Convery, who was in New Zealand, revealed that he was working on the ADR (Automated dialogue replacement) for the series. He continued the process until December, as revealed on his Instagram. ADR is a post-production process that involves re-recording an actor's dialogue in a quiet environment.
When discussing why Sweet Tooth was produced in New Zealand, Susan Downey noted that it was the ideal location.
To craft the desired storybook dystopia, the filmmakers of Sweet Tooth took advantage of the breathtaking, exaggerated landscapes of New Zealand. Rather than depicting a traditional post-apocalyptic wasteland with grey skies and broken architecture, they opted to feature nature reclaiming everything – and the country's vibrant setting was the perfect fit.
When can we expect the release of Sweet Tooth season 2 on Netflix?
Sweet Tooth will be available worldwide on Netflix starting April 27th, 2023 for its second season.
Is Sweet Tooth Season 3 Happening? Find Out Here!
Our investigation has revealed that the answer is affirmative.
Our investigations and conversations with different informants reveal that the show Sweet Tooth is preparing to launch its third season in 2023.